When you think of Christmas dinner, your primary focus may be the main dishes. However, the right side dish can enhance the overall dining experience. Regardless of what you're serving this holiday season, this unconventional but completely delicious salad is a great choice to ensure your holiday is merry and bright.
Ingredients You Need
You will need the following ingredients for your Christmas rice salad.
For the Rice
500 grams of wild and brown rice mix
Vegetable stock
For the Dressing
100 milliliters of olive oil
The juice and zest of two oranges and one lemon
1 tablespoon of ground cumin
1 tablespoon of ground coriander
100 grams of dried cranberries
1 handful each of fresh coriander, mint and parsley
1 bunch of finely chopped green onions
For the Salad
Blanched broccoli or beans for serving
Grapes to use as a garnish
For the Pecans
40 grams of butter
2 tablespoons of icing sugar
1 teaspoon of salt
100 grams of pecans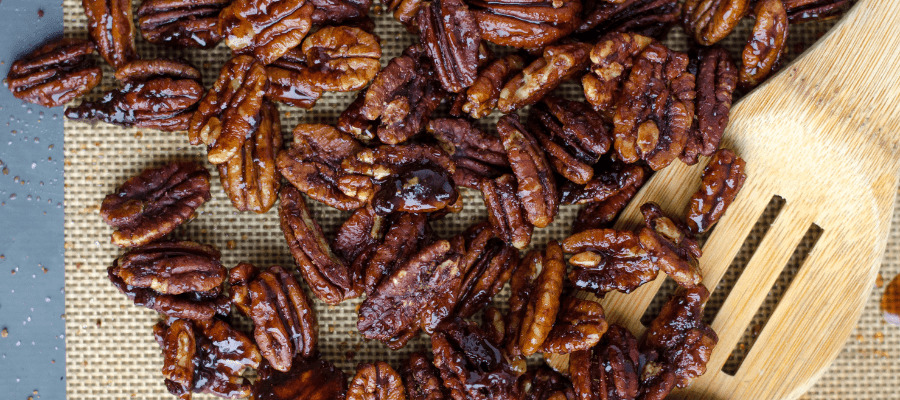 How to Make the Recipe
This rice salad with cranberry dressing and pecans recipe is excellent to make ahead of time as the flavors will have more time to meld together. To make this dish, you will perform the following steps:
Preheat the oven to 400 degrees Fahrenheit.
Place the rice in a saucepan with vegetable stock and cook according to package directions.
While the rice is cooking, start preparing the dressing by combining all the abovementioned ingredients. Once the rice stops cooking, drain it and toss it in the dressing mixture while the rice is still warm.
Once the oven is at temperature, place the pecans on a baking tray and bake them in the oven for five to 10 minutes.
While the pecans are baking, mix the butter, icing sugar and salt. Toss the hot pecans into the mixture and stir every few minutes until the pecans cool.
To serve the salad, toss it with the blanched broccoli and beans and top with your caramelized pecans. If they are in season, you can cut some seedless grapes in half and place them on top.
Health Benefits of Pecans
In addition to their delectable flavor, pecans offer a robust nutritional profile that includes:
Excellent source of magnesium: Magnesium is a critical mineral in the human body and aids in building strong bones while helping the bones function correctly.
Plenty of fiber: Eating pecans is a great way to maintain a high-fiber diet and help your colon work more efficiently.
Essential nutrients for your skin: Pecans also contain nutrients that can help your skin retain moisture as well as reduce inflammation and dry skin breakouts.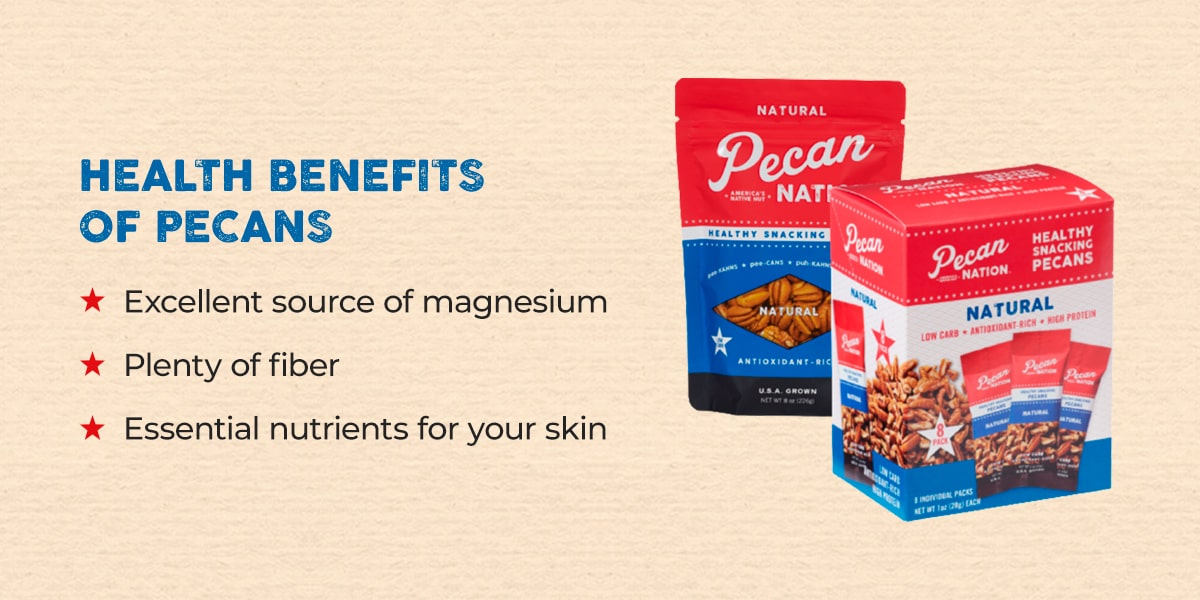 Make Any Dish Pop With Our Variety of Pecan Flavors
At Pecan Nation, we are proud to offer a crop-to-ship process in which we ensure your pecans are delectable from the growing stage to shipping them to your door. In addition to traditional pecan flavors such as natural and salted and roasted, we also offer unique flavors such as cinnamon, gingerbread and maple crumbles so that you can add a unique touch to this rice salad with pecans and cranberries. Explore our selection of top-quality pecans to enhance your next dish today!