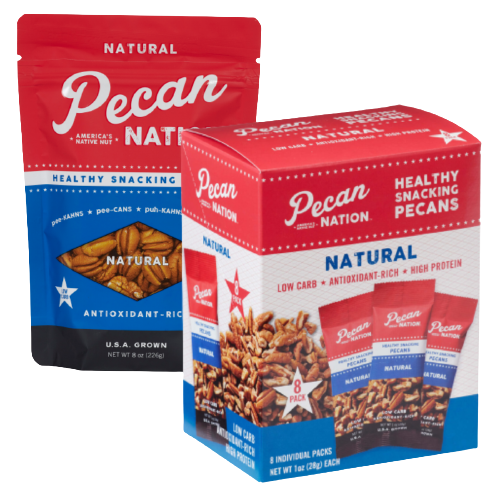 Something many people don't realize about pecans is how versatile they are. Nuts are well-known and appreciated for their versatility. Peanuts and almonds are used in nut mixes or as butter, in morning protein shakes, or as an added crunch with dinner. Pecans are often overlooked. However, they are just as versatile, if not more so, as any other nut.
Straight from the Bag
Possibly our favorite way to enjoy pecans is straight from the bag. Pecans, especially our pecans, straight from the bag can be enjoyed without any added flavoring or sweeteners. Of course, we also offer some flavor varieties to satisfy your sweet or salty craving! Pecans naturally carry their own unique, delicious flavor that simply doesn't need anything else to be delicious. In this form, their health benefits shine. They make incredible snacks for you and your kids.
Diced or Chopped Up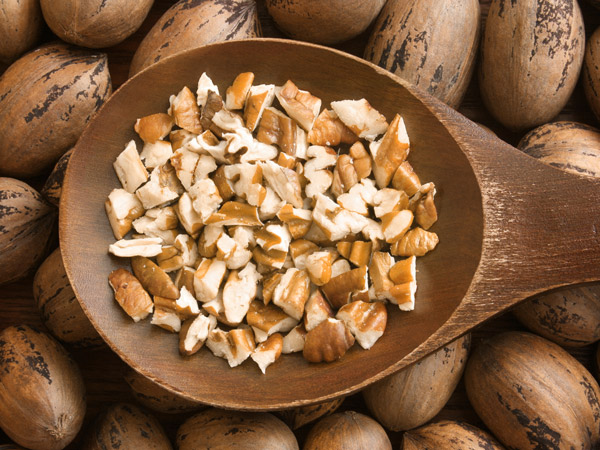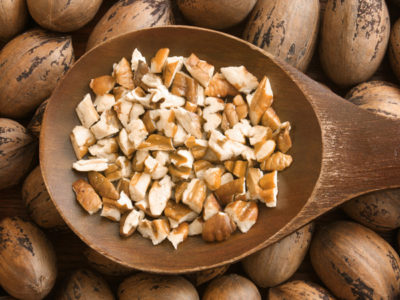 When you think about chopped up pecans, the first image that pops in your head is likely of pecan pieces sprinkled on cake or pie. While they are a great ingredient for a yummy dessert, pecans are so much more than that. With their potent combination of flavor and nutrition, they are a great addition to yogurt, giving it more texture, or to a salad when you want a healthy crunch alternative to croutons. Chopped pecans make an excellent garnish on chicken, fish, and veggies. We've even seen them used in burritos, sandwiches, and more.
Oil and Butter
Pecans aren't only great in solid form – pecan oil and pecan butter push this nut's versatility even further. Pecan oil is growing rapidly in popularity due to its health benefits compared to other cooking oils and, unsurprisingly, it's versatility in the kitchen. It's lower in saturated fat content (9.5%) than other, more popular oils, like olive oil (13.5%) or peanut oil (17%), making it a great alternative. Pecan oil also makes a great base for salad dressing.
Like oil, pecan butter is an incredible alternative to more popular types of butter. Raw pecan butter retains the enormous antioxidant count of the parent nut, making it over 400% higher in antioxidants than almond or peanut butter. Of course, we still love peanut and almond butter, which carry great benefits of their own, but pecan butter is a great option that many people don't know about.
If you're interested in experimenting with the pecan's incredible versatility in your cooking,
Beyond Food
The versatility of pecans even extends beyond food! The wood from pecan trees is an attractive choice for flooring and furniture making. Pecan shells can be used to make compost and mulch. Many craft brewers have taken advantage of the wonderful pecan flavor, using it in their beer. For the 1996 Olympic Games in Atlanta, Georgia, pecan wood was used to craft the handles of the Olympic torches. This nut can do just about anything!
Recipes & More